2019
A milk cooperative initiative empowers 1,500 women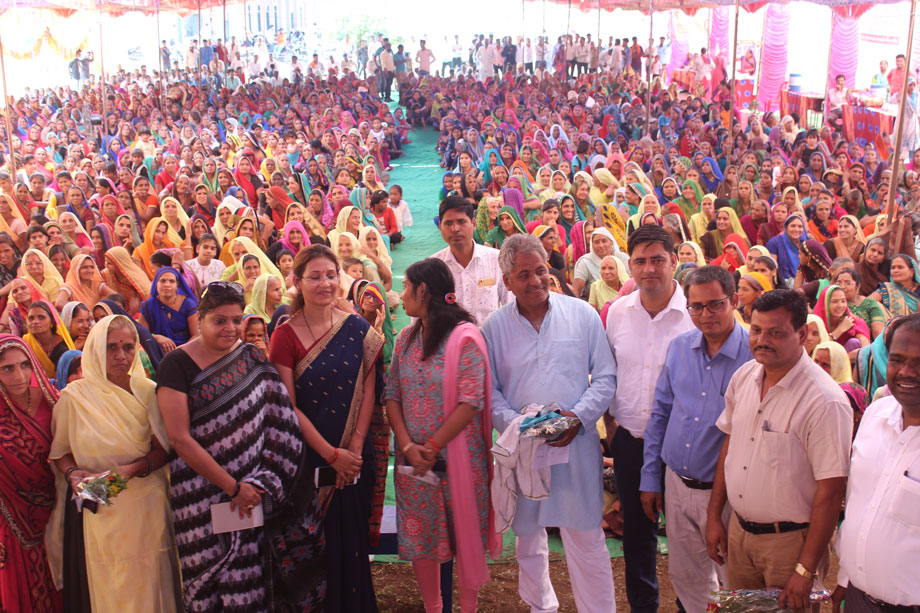 In the Tonkkhurd Block of Dewas (Madhya Pradesh) equal opportunity for women is a distant dream. CLP India introduced Project Uday in 2017 to empower women with an opportunity for an alternative livelihood.
A survey across 18 villages revealed that dairy farming and animal caring were the most suitable alternatives for women. CLP India helped 1,500 women through more than 120 Self-Help Groups in those villages – all linked with local banks to secure future credit support.
The project is co-funded with OEM partner Siemens Gamesa on a 50% basis. CLP India co-crafted this project with an OEM partner in Chandgarh. CLP India believes that working jointly with the OEM partner will create a more impactful programme, compared to having numerous initiatives in the same catchment.
Milk Collection Centres (MCC) started in 14 villages, through which women offer quality milk at fair prices. Today, 120 litres of milk are supplied daily, and approximately more than 600 litres are collected from 14 MCCs, providing employment to around 40 villagers. While this initiative has provided women with leadership opportunities, it has also been instrumental in broadening the mindset in communities. Women now use their income more wisely, particularly in spending on healthcare and children's education. A recent International Women's Day celebration saw 2,000 women from 18 villages where the Milk Federation team showcased their work to government officials and financial institutions. The government officials also committed to provide more benefits from government schemes. After the success of Phase I, Phase II commenced in September 2019 for three years, with CLP India targeting more beneficiaries. It is expected that more milk selling outlets will be started soon. Milk processing units and logistics will be formalised with a focus on branding and marketing to ensure sustainability in business practice.
Back to all case studies