Economic value generated and distributed
Bearing in mind different stakeholder interests, CLP emphasises value creation over the long term, and does this in a way that helps serve the communities in which it operates.
GRI reference: 201-1
One way to understand this emphasis is through the value created and distributed by CLP to different stakeholders. In 2022, 99.6% of the economic value generated by CLP was distributed to stakeholders, including employees, partners, capital providers and the community at large.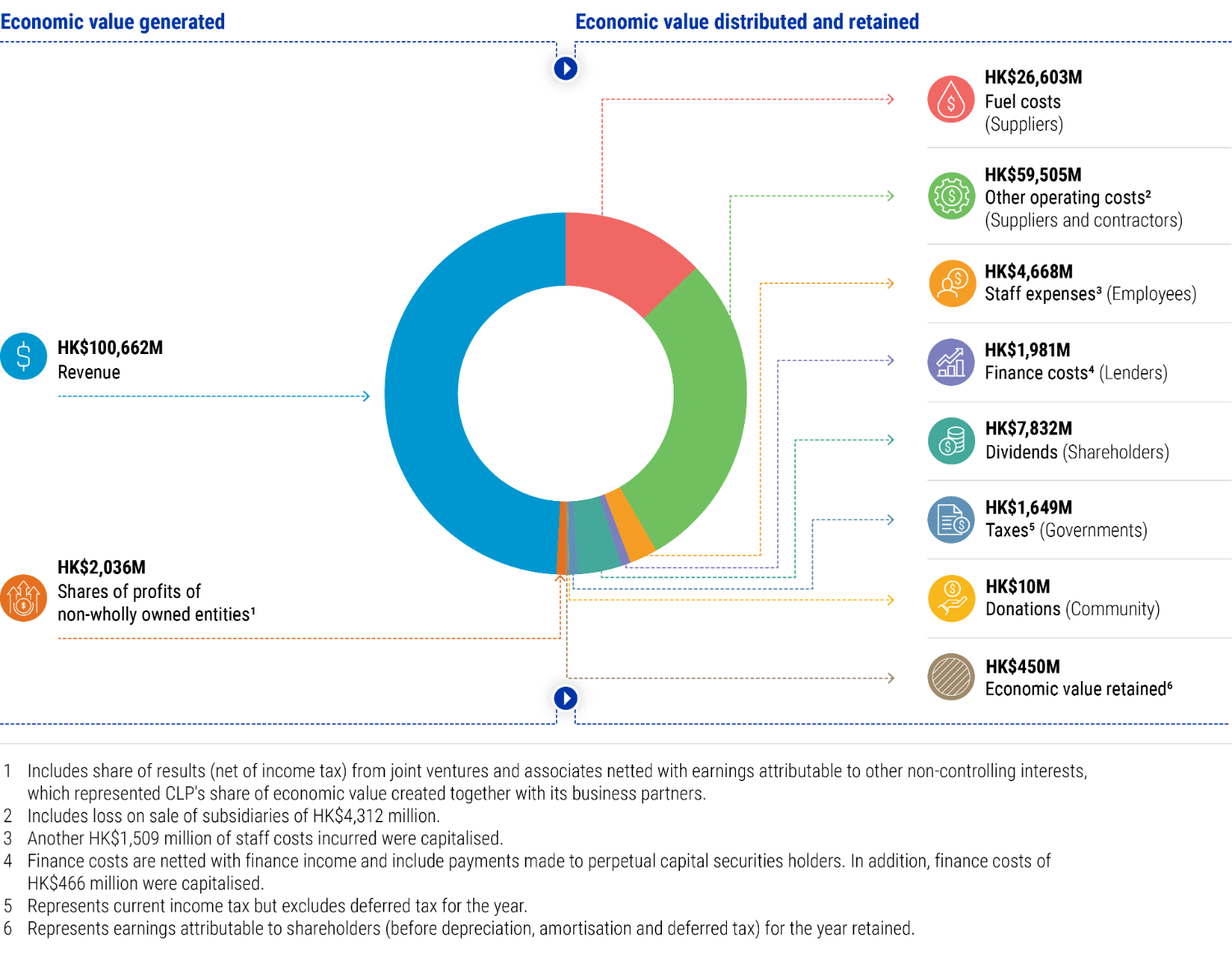 Quick Links
ESG Data Table and GHG Accounting Methodology