2022
A 10-year forest restoration programme partnered with Kadoorie Farm and Botanic Garden Corporation (KFBG) to build science-informed capacity for combating climate change
CLP is sponsoring KFBG for a forest restoration programme. It is expected to contribute to ecological research, provide insights into carbon sequestration potential of science-informed reforestation, and build CLP's knowledge of nature-based solutions.
Nature-based solutions are increasingly seen as a vital part of the global efforts to achieve the Paris Agreement goals on climate change.
These involve actions to conserve, restore, and manage natural ecosystems in a sustainable manner, with both societal and biodiversity benefits. Recognising that forest conservation and restoration is one of the key strategies for tackling climate change, CLP entered a signature
10-year partnership with KFBG to support a native forest restoration programme in Hong Kong. KFBG's ecological restoration efforts have been recognised by Botanic Gardens Conservation International.
The partnership programme consists of a HK$10-million sponsorship that will support KFBG in planting up to 25,000 native trees of 200 different species or more, and numerous understorey plants to help restore 10 hectares of diverse upland tropical forest in KFBG's nature reserve.
The programme is expected to contribute to nature recovery and biodiversity with the potential to enable the reintroduction of critically endangered native plants, with anticipated positive knock-on effects for pollinators and other wildlife. Throughout the programme, research will be conducted with the aim of helping to establish global best practices in forest restoration.
The programme will help build CLP's knowledge and capacity in reforestation, ecosystem recovery, and nature-based solutions for carbon offsetting, which can potentially be applied to its business operation across regions and contribute to its longer-term decarbonisation goals. Knowledge gained from this programme will be shared with authorities, the academic community, and a broad range of stakeholders through regular engagement. The research findings from this programme may also inform relevant biodiversity-related policy and regulations as needed.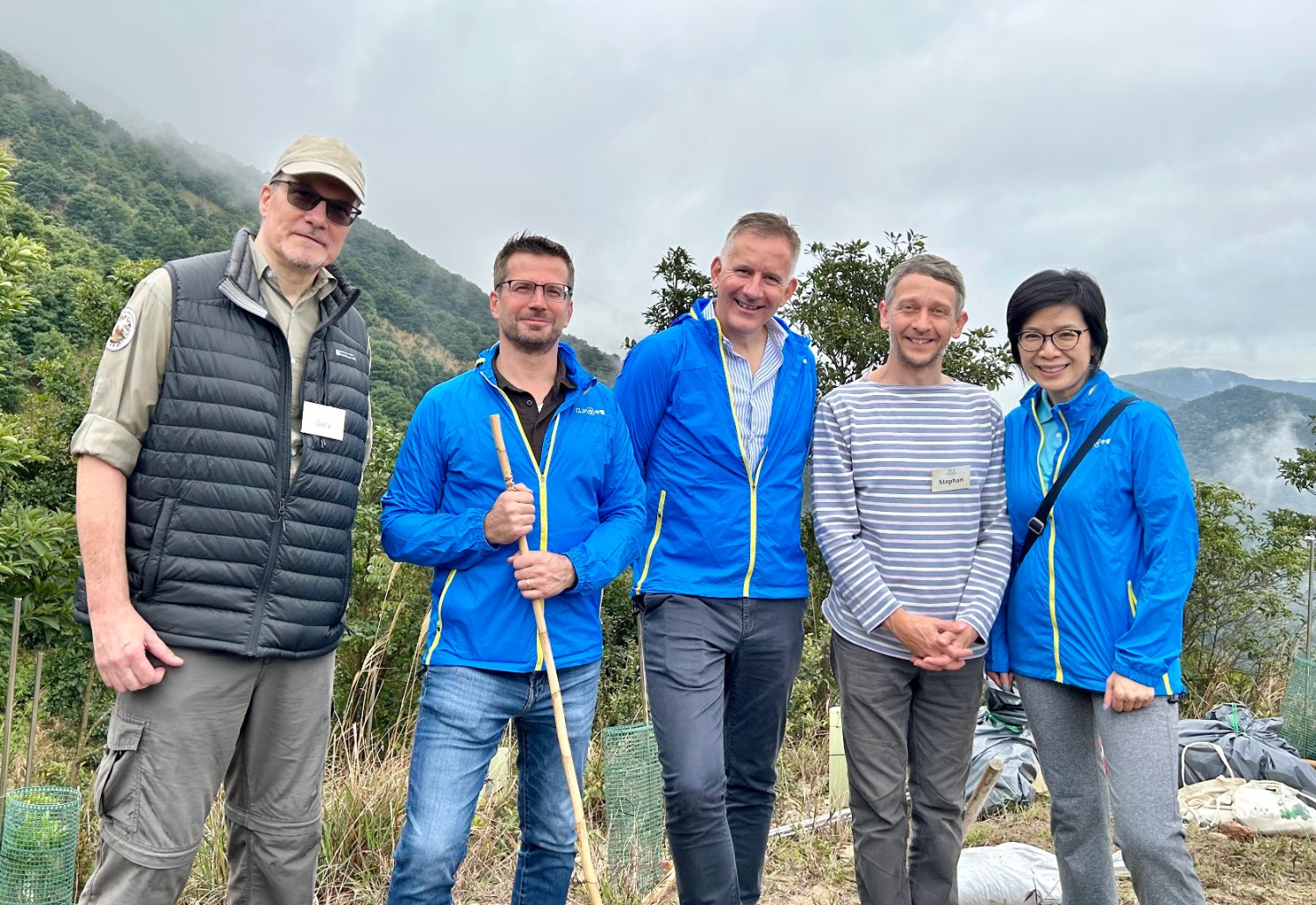 Back to all case studies