2022
China's Plastic Reduction Idea Competition for waste and carbon footprint reduction
Recognising growing concerns about plastic waste, CLP China organised the Plastic Reduction Idea Competition to encourage new plastic waste reduction ideas from employees. In response, employees actively participated and shared their thoughts on substituting plastic with other reusable materials and how to avoid single-use plastics.
Reducing plastic waste requires collective efforts on rethinking plastic use habits and seizing opportunities to reduce unnecessary usage at source and substitute alternative materials whenever feasible. Through this waste management competition, CLP China built an environmentally friendly culture among employees and harnessed their commitment to implementing environmental initiatives. Employees shared their ideas of feasible alternatives for plastic usage at offices and assets. 
Awarded ideas were adopted across all CLP China's offices and assets to minimise plastic waste. All canteens in CLP China assets have stopped using single-use plastic meal boxes and tableware, for example, by replacing them with metal or glass items, particularly the takeaway boxes used by shift staff. In addition, some power stations are using bamboo baskets and reusable bags when purchasing canteen supplies. This simple measure has significantly reduced the amount of single-use plastic and plastic waste at power station sites.
Assets in CLP China used to feature many safety and corporate culture signs made of plastic. They have started using metal signage when replacing the signs. This is expected to reduce plastic waste by 50 kg per year in a sub-region. Some sub-regions, through their procurement processes, have replaced plastic stationery with paper and metal options.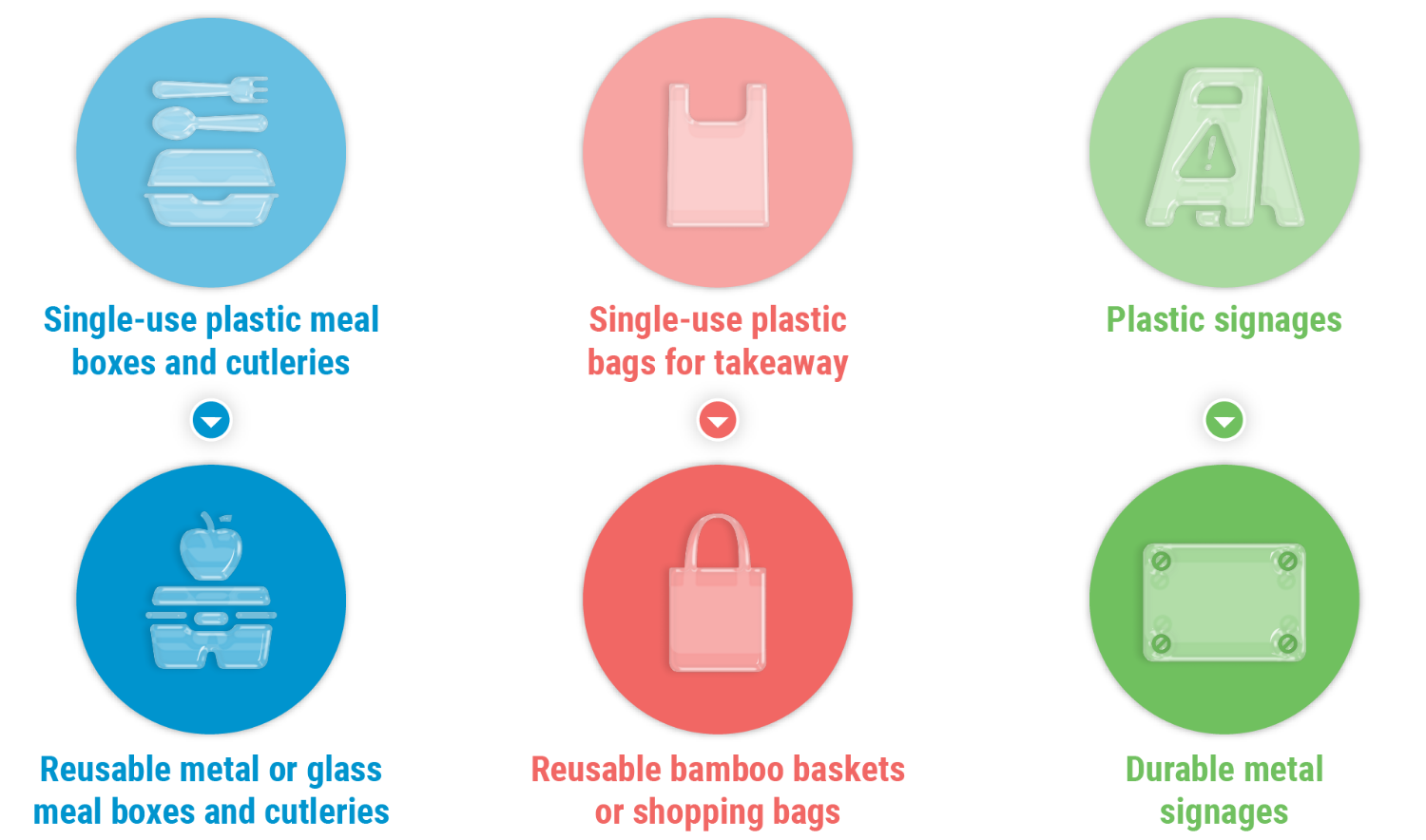 Back to all case studies