2021
Celebrating 120 years of serving Hong Kong
2021 marks CLP Power's 120th year serving the Hong Kong community. To celebrate, multiple projects were launched across Hong Kong.
CLP Power launched the We Love Dance programme in 2021 to promote exercise, energy savings and caring for the underprivileged, while spreading positive energy via a city-wide dance campaign. To spread the joy and positivity of dancing to all corners of Hong Kong, the programme included a mobile truck roadshow, community dance classes, an online family dance contest and Instagram game challenges. It will end with a danceathon finale in 2022. The truck touring across Hong Kong featured a dance mat game that turns kinetic energy from dancing into electricity, to promote the importance of saving energy.
In addition to energising the community through dance, CLP Power extended the campaign to support those in need. For every dance completed by participants in the programme activities, CLP Power offered five units of electricity in subsidies to beneficiaries of CLP Power Connect initiative. The beneficiaries included elderly people, disabled people, low-income families and tenants of subdivided units. The campaign had a total budget of up to HK$2 million in subsidies.
To spruce up the ubiquitous grey distribution boxes across the city, the Distribution Box Beautification Project was launched. The project features the work of local artists on distribution boxes in four districts of Hong Kong. The artworks were themed on local landmarks, cultural elements and sustainable power generation. Guided tours to visit the boxes, and the traditional shops and local landmarks that inspired them, were conducted for students to learn about the unique history of their district and the relationship between electricity and community.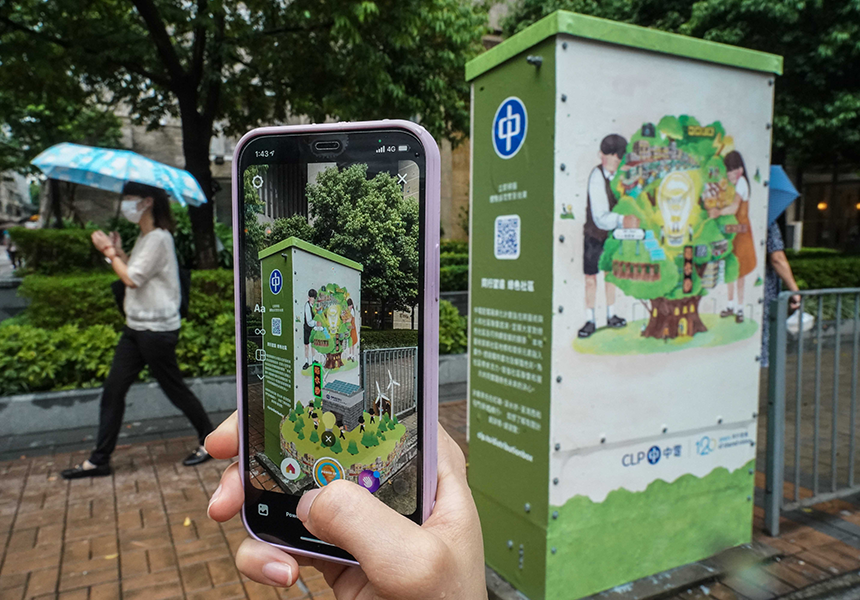 Learn more about the Distribution Box Beautification Project
For Hong Kong-based employees, the Group also organised the "CLP 120th Anniversary – Hike, Hunt, Have Fun" at the Kadoorie Farm and Botanic Garden. Employees came together to share the celebration of CLP's milestone, and raise funds to support the farm's works on nature conservation and sustainability promotion. The day showcased how a business initiative of team building and celebration can be combined with community investment.
Back to all case studies