2019
CLP Power Academy widens career options for young people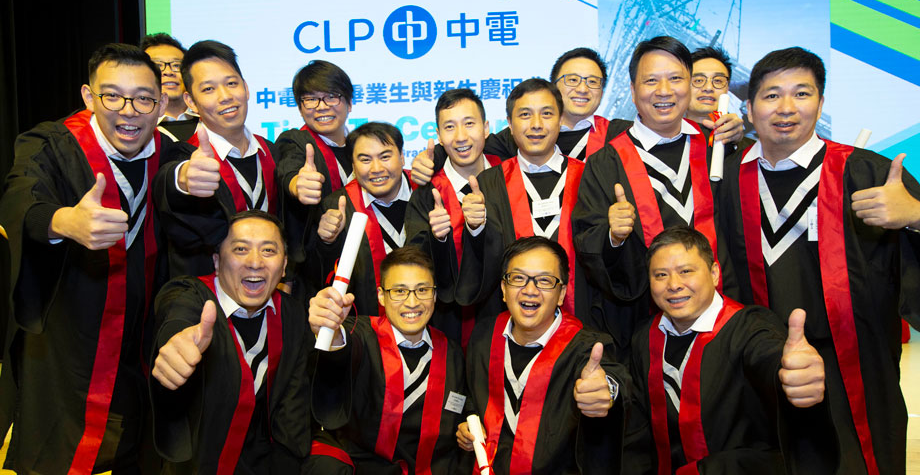 The training and development opportunities provided by CLP go beyond employees. Since its inception in 2017, CLP Power Academy has been offering a range of programmes designed for young people in Hong Kong.
These programmes are suitable for young people with varying academic achievements and work experience. From entry-level courses for secondary school leavers without relevant qualifications to advanced post-graduate degrees for more experienced industry practitioners, the high-quality vocational and professional education programmes at the Academy widen the career options of young people and promote access to opportunities for young people from different backgrounds including those from underprivileged homes and ethnic minorities. Students include individuals referred by CLP partners such as the Society for Community Organization and Youth Outreach, both of which support grassroot and disadvantaged young people.
The Academy continued to broaden its range of curricula in 2019, offering new courses in mechanical engineering as well as programmes focused on electrical engineering. In January 2019, the Academy celebrated the graduation of its first intake of students after they successfully completed the Professional Diploma in Power Engineering and the Certificate for Junior Electricians programmes. In September 2019, a new Dual Master's Degree Programme in Future Energy and Power System Operation and Management has been launched, which is collaborated with The Hong Kong University of Science and Technology (HKUST) and The University of Strathclyde (UoS). The Academy will continue to explore opportunities to launch more professional training programmes.
CLP Power Academy is a founding member of the Corporate Tech Academy Network (CTAN), an alliance formed by Hong Kong companies in May 2019 to promote vocational training and professional education and training for young people. Other members of CTAN are MTR Academy, Hong Kong Institute of Construction, Hong Kong International Aviation Academy, Towngas Engineering Academy, and the academy of the Hong Kong Productivity Council.
The work of the Academy is complemented by other CLP programmes, such as the Engineer in School programme. It collaborates with organisations including the Hong Kong Association of Career Masters and Guidance Masters, to promote power engineering as a profession. More importantly, it is hoped that the education and engagement provided by the Academy will empower young people, support their positive development and offer them an alternative career pathway.
Find out more about CLP Power Academy
Back to all case studies