2019
EV100 – Greening road transport
Experience in many countries suggests that although good progress is being made with decarbonisation in the power sector, the transportation sector is proving harder to decarbonise, despite it representing a significant proportion of total GHG emissions. With numerous non-carbon sources increasingly available for electricity generation, electrification can make a significant contribution in the global effort to decarbonise transportation.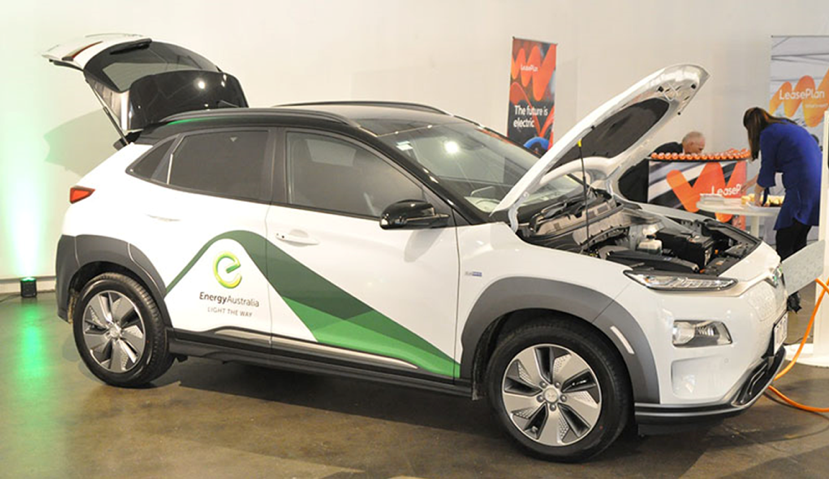 Looking at road transportation, technology is advancing fast in the development of electric vehicles (EV), with many more models becoming available. There are still challenges though, with potential users needing some reassurance over vehicle range as well as the availability of charging points. Total cost of ownership is still sensitive to vehicle purchase price differences and the relative running costs of fossil fuels and electricity. Although constantly improving, EV performance in terms of power and range still falls behind internal combustion engine (ICE) vehicles in some industry specific applications, such as Heavy Goods Vehicles.
Having said that, there is significant potential for reductions in both carbon and roadside air emissions by using EV technologies that are readily available. One example is the suggestion from the public engagement exercise on Hong Kong's Long Term Decarbonisation Strategy to promote adoption of electric vehicles (EVs) in the city. A pilot study showed that commercial EVs have about 30% less emissions on average than their internal combustion engines (ICE) counterparts on the same mileage travelled.
According to the Global EV Outlook published by the International Energy Agency (IEA) in 2019, GHG emissions for a mid-size car on a fuel and vehicle life-cycle basis is about one-third lower for EVs, based on a global average carbon intensity of electricity at 0.518kgCO2/kWh, which is roughly equivalent to Hong Kong's current fuel mix. The actual carbon intensity of electricity will continue to decline in Hong Kong as the fuel mix shifts to natural gas in the coming years. With this in mind, CLP is actively developing EV infrastructure in Hong Kong by providing free charging facilities to the public and helping individual and commercial organisations to install relevant facilities.
To further demonstrate CLP's commitment to EV development, in 2019, the Company joined the global EV100 initiative run by the international non-profit organisation The Climate Group, a first amongst Hong Kong companies.
CLP has committed to transitioning its fleet of more than 1,000 cars to EVs by 2030 and encouraging more employees to switch to EVs. Specifically, CLP's target is to convert all company vehicles weighing below 3.5 tonnes and half of those weighing between 3.5 and 7.5 tonnes to EVs by 2030, where realistically feasible. The scope includes vehicles in Hong Kong, Mainland China, India and Australia. The shift has the dual benefits of reducing GHG emissions and reducing roadside air pollution. This is particularly important for many of the densely populated Asian cities in which the Group operates.
Back to all case studies