2020
Managing assets with sustainable lifecycle management
CLP Power embraces innovation in green designs of assets, and integrates sustainable initiatives throughout the entire life cycle. Two CLP Power projects in Hong Kong attained the highest 'Provisional Platinum' rating in the BEAM Plus assessment in 2020. 
BEAM Plus is Hong Kong's leading initiative offering independent assessments of building sustainability performance. The assessment covers a wide range of sustainability issues relating to the planning, design, construction, commissioning, fitting out, management, operation and maintenance of a building. Two of CLP Power's new built projects have attained the BEAM Plus 'Provisional Platinum' rating.
The Queen's Hill 132kV Substation was commissioned and successfully energised in March 2020 to serve a new town development in the northeast New Territories of Hong Kong. The design of the substation takes the surrounding environment into consideration. It enhances energy efficiency and sustainability performance through the use of natural ventilation and light, eco-friendly building materials and green vegetation. Building Information Modelling (BIM) technology was also deployed during construction to enhance safety and overall cost effectiveness of the Substation.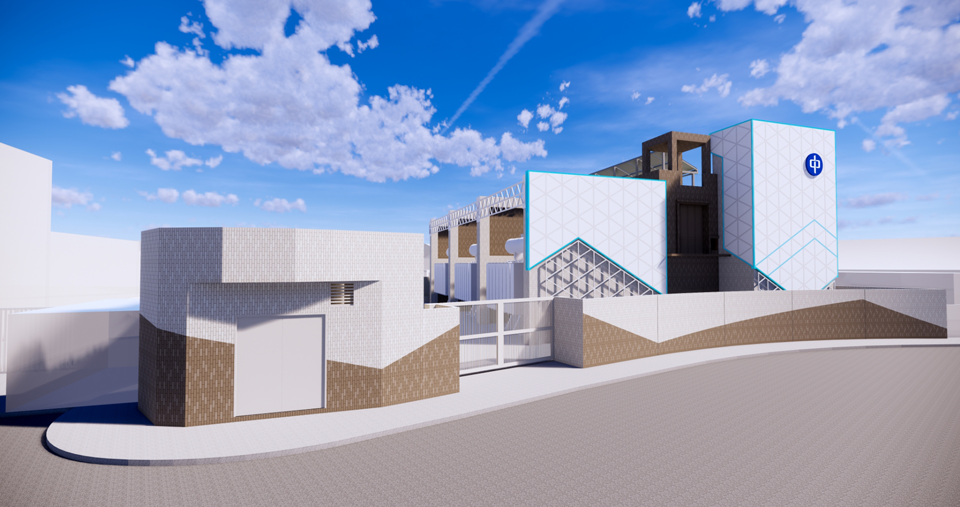 The Black Point Power Station (BPPS) Additional Gas-Fired Generation Unit D1 is the newest expansion in the BPPS's overall generation capacity and has an efficiency of around 60%, higher than that of other BPPS gas-fired units. In Unit D1, highly efficient irrigation technology and a rainwater collection system were installed to reduce freshwater consumption. In addition, over 140 pieces of photovoltaic panels were installed on the turbine hall roof to generate electricity. Together with adoption of energy efficient lighting fixtures, lifts and air-conditioning systems, the unit aims for energy efficient and environmentally-friendly operation.
Back to all case studies