2020
Sustainable water supply for Mount Piper Power Station in Australia
In Australia, the Coxs River provides freshwater to Sydney's drinking water catchment. Both have been impacted by mining activities.
In order to improve environmental outcomes across the catchment including improved water quality, Mount Piper Power Station partnered with the nearby Springvale Mine to jointly develop a project for the construction and operation of the Springvale Water Treatment Plant.
The key project elements include construction of a 16 km water pipeline connecting the two sites, and a treatment plant to treat mine wastewater.
The project reduces the reliance on the Upper Coxs River catchment to provide water for power station operations including cooling processes. It also minimises the volume of treated water released back to the environment, benefitting the water body of the catchment. The Springvale Water Treatment Plant treats the mine wastewater prior to either reuse or discharge, and pipes the treated wastewater for reuse in the cooling water system of the power station.
Year 2020 was the first complete year that the Springvale Water Treatment Plant supplied the Mount Piper Power Station with the majority (around 80%) of its daily water needs. The treatment plant treats on average 32,000m3 of mine wastewater per day, which is then transferred to the power station for use in its operation. The water treatment plant provides a secure and continuous supply of water and reduces the need to source water from the natural river catchments in the local district.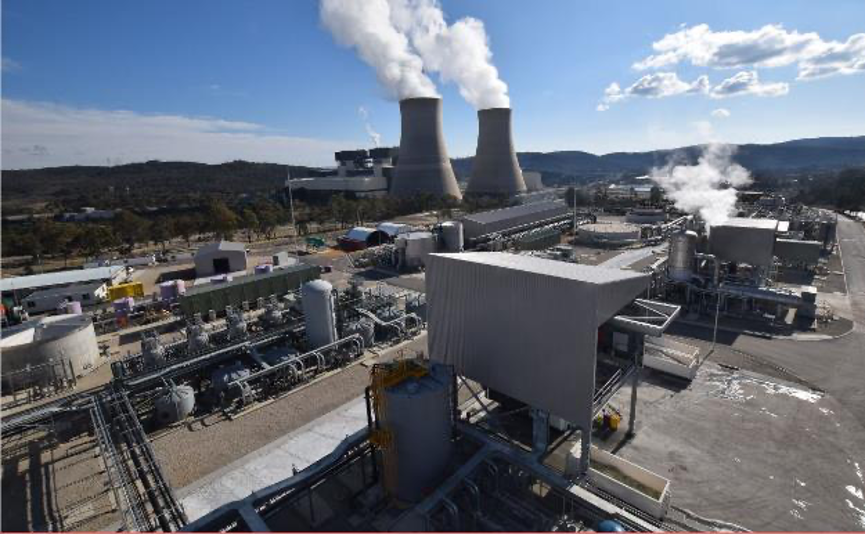 Back to all case studies