2020
Technology improves customer services behind the scenes
Customer services are increasingly provided digitally. Application of Robotic Process Automation (RPA) helps CLP Power provide better customer experience and increased internal operational efficiency.
Customer service needs to take new forms. A CLP customer services centre was renovated and upgraded to feature multi-function self-service kiosks, deploying the latest digital technology to give customers a convenient and flexible account service and shopping experience.
During the COVID-19 pandemic, as a series of social distancing restrictions were enacted, and many of CLP's customer service centres were not able to maintain the usual opening hours. A new mobile app was launched in April, providing customers with an end-to-end digital experience, covering services ranging from move-in services and eBill applications, to mobile payments and a Smart Shopping platform. Downloads and usage of the app saw a nearly 50% increase compared with the previous year as growing numbers of customers opted for online services.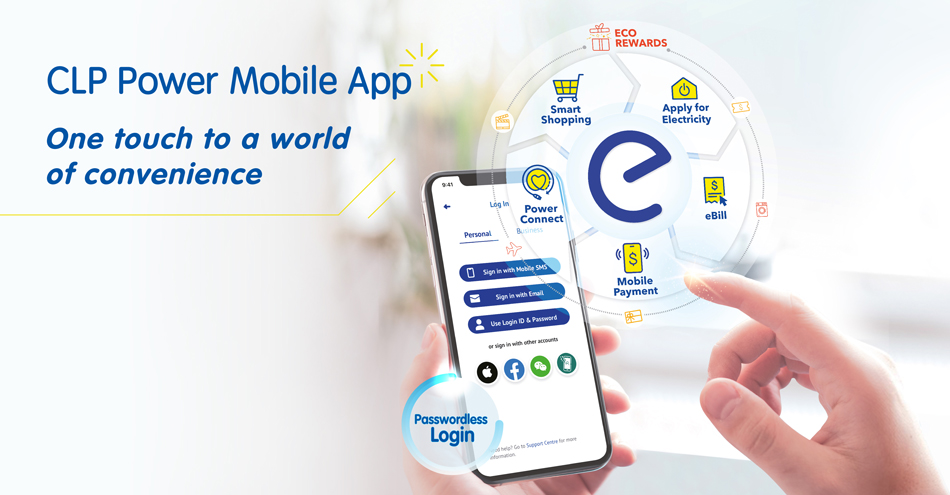 Supporting these digital services is a number of automated robotic processes to enhance its operational efficiency. RPA technology utilises computer software robots to automate rule-based, repetitive and high transaction volume business processes with high efficiency, accuracy and consistency. CLP has been applying RPA over the last few years to enhance customer experience and satisfaction, as well as uplift the internal workforce efficiency.
One of the success cases is the streamlined digital payment deferral request process. CLP Power understands the difficulties and hardship customers have been going through under the economic downturn and pandemic, and have therefore established an electronic submission channel to help customers make payment deferral requests. Upon receiving the electronic requests, the RPA will automatically handle the subsequent data processing, customer identity verification, eligibility validation, requests for approval, and notifications to the customers upon completion. These automated processes are handled by RPA without human intervention, providing a more timely and accurate service, while also enhancing employee productivity.
Since the implementation of this automated process, the RPA has processed over 45,000 payment deferral requests and the associated manhour savings have been re-deployed to provide other value-added services to our customers.
Back to all case studies