2020
Community support during the pandemic
In response to the immense challenges brought on by the COVID-19 pandemic, CLP launched a series of community support programmes across the regions in which it operates to benefit people from different parts of society.
Early on during the outbreak, supplies of hygiene products in the community were in shortage. CLP Power leveraged on its supplier network, experience in procurement and the support from business customers to source different personal protective equipment, sanitisation products and other daily essentials. These supplies were distributed to medical staff, elderly, residents of subdivided flats, catering personnel, disadvantaged people, schools and the general public through a range of initiatives. The video below summarises a range of initiatives by CLP Power in the first half of 2020.
Learn more about CLP Power's community support programmes and the frozen 2021 tariff in Hong Kong
Throughout 2020, CLP Power set aside more than HK$200 million to fund relief measures for different sectors of the community, and launched a series of community support programmes aimed at encouraging consumer spending to help the Hong Kong economy regain momentum. Most of the HK$200 million was allocated for relieving tariff pressure for all Small-and-Medium Enterprise (SME) customers from an increased tariff. The increased tariff was a result of CLP Power's planned transition to low-carbon power generation, from coal to natural gas, in 2020.
Learn more about the tariff relief for SME customers
Consumer spending in catering industry was encouraged through CLP Power's allocation of HK$20 million to distribute dining coupons to underprivileged families and elderly customers on concessionary tariffs, generating business for around 700 restaurants. Through the CLP Power Connect Programme, HK$21 million was spent on subsidising the electricity bills of around 40,000 households in need, including single elderly persons, elderly couples, low income families, people with disabilities, as well as subdivided unit households.
Learn more about CLP Power's community support programmes

In response to the COVID-19 pandemic, CLP China donated a total of RMB1.6million in Mainland China to support medical relief and enhance hygiene levels in local communities. The donation benefitted more than 350,000 people. Initiatives included the donation of medical ventilators to local hospitals in Hebei Province and Sichuan Province, temperature detectors in Sichuan Province, water purifying systems in schools in Jiangsu Province, medical supplies to frontline medical staff and the local community in various provinces, as well as caring kits to residents and students which contained medical supplies, sanitisers, and a leaflet which served as a reminder on personal hygiene during the pandemic. Priority was given to support medical relief in the vicinity of CLP's regional assets.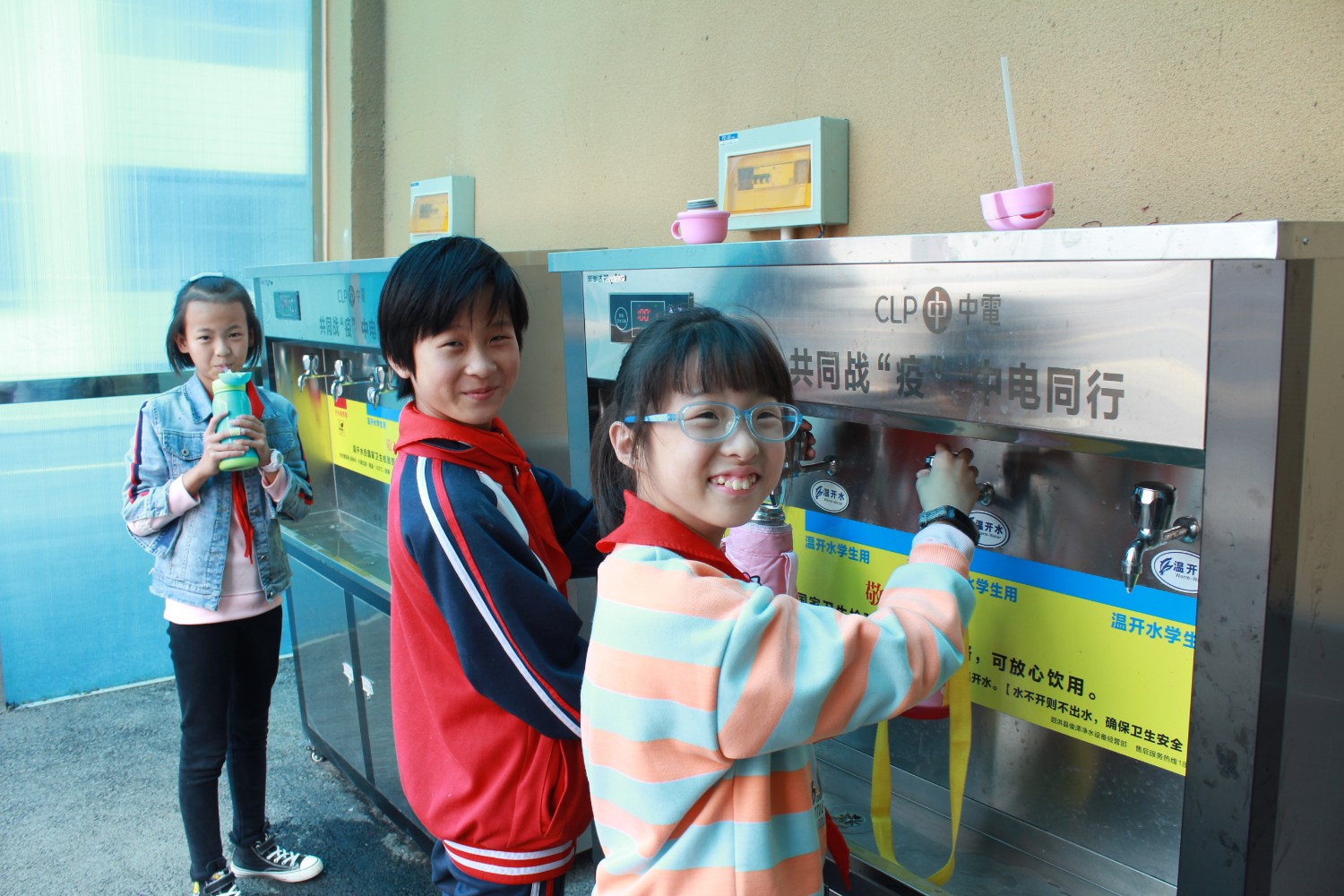 Back to all case studies