Value Framework
CLP's Value Framework reflects the moral compass of the Company, articulating the Group's values, as well as its vision, mission and commitments to stakeholders.
Holding true to a set of deep-rooted and enduring values is particularly important in a fast-changing environment. It helps navigate an ethical way forward in both good and turbulent times. When making any business decision, CLP is guided by the simple idea of 'doing the right thing'. It has helped establish mutually beneficial relationships with stakeholders, avoided the unnecessary risks that arise from short-termism, and has been proven to support CLP's success from one generation to the next.
See CLP's Value Framework and Code of Conduct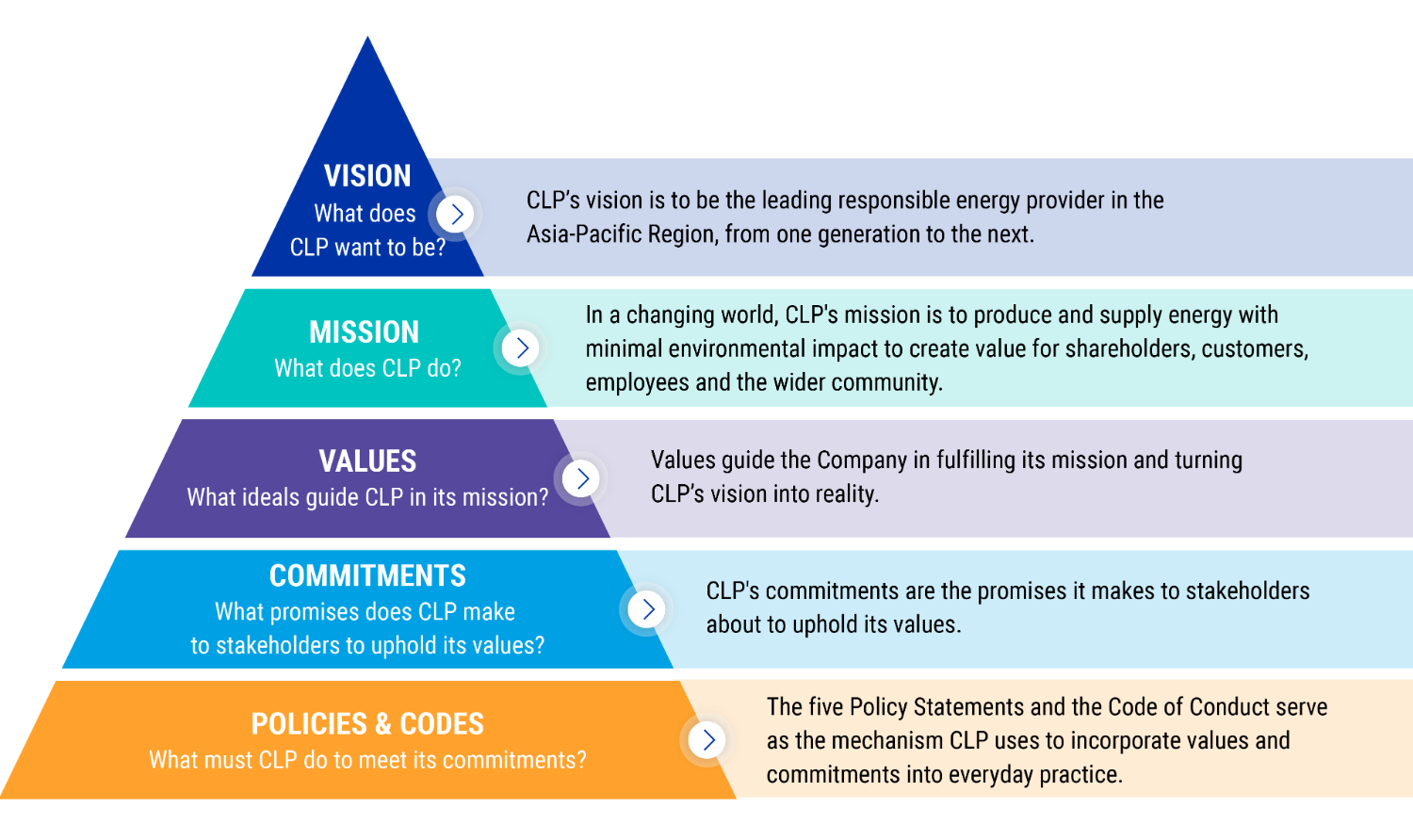 SDG Alignment
CLP has prioritised four of the 17 SDGs considered most relevant, and where the Group can make a significant impact.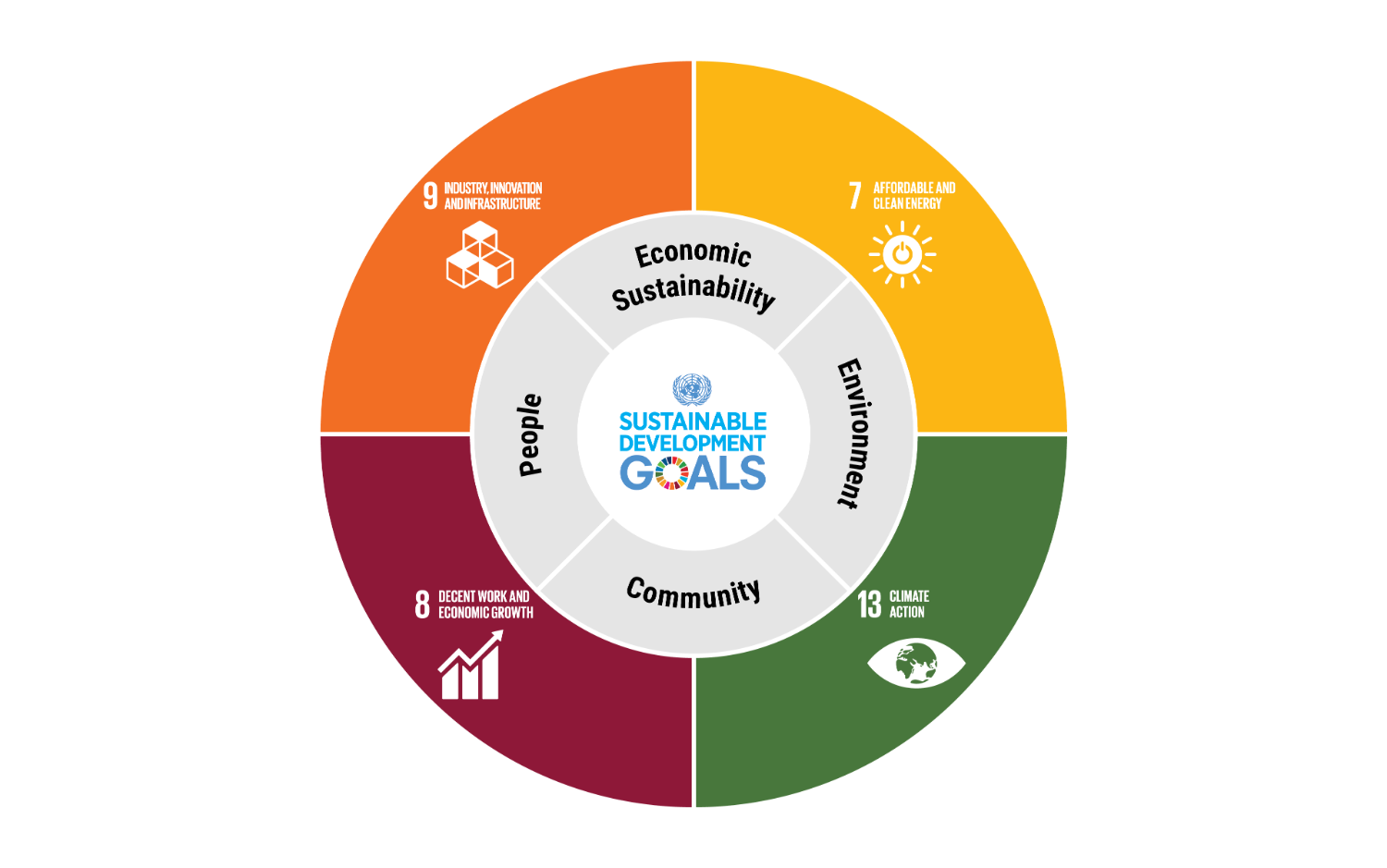 In 2015, inspired by the announcement of the United Nations Sustainable Development Goals (SDGs), CLP developed its set of Sustainability Principles to guide the Group's activities and better align business objectives with value creation. These Principles cover four focus areas: community, people, environment and economic sustainability, and the prioritised SDGs are aligned with these areas.
Read the CLP Sustainability Principles

In 2019, CLP joined the WBCSD SDG Sector Roadmap working group for electric utilities. This project aims to identify key areas under the SDGs that are of the highest relevance and outlines how the utility sector can best achieve the SDGs. CLP aims to integrate key findings from this work into its operational performance and report accordingly in future cycles.