2021
Sustainability Report
In 2021, CLP celebrated its 120th anniversary. For more than 12 decades, CLP has shared a vision with the communities it serves.
Based on a double materiality approach, this Sustainability Report focuses on topics that have a material impact on people, the environment, and the economy. The Annual Report covers financially material topics that influence CLP's enterprise value. This year CLP has also published its inaugural, standalone Climate-related Disclosures Report.
Sustainability Report (PDF)
Climate-related Disclosures Report
Annual Report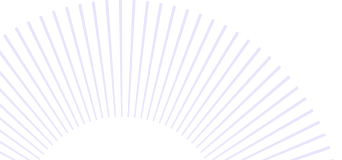 Standard ESG Disclosures
Overview
Good corporate governance, anti-corruption, compliance with regulations and risk management form the bedrock of a sustainable business and underlie long-term success. CLP continuously strives to embed good corporate governance practices in its day-to-day operations, and in pursuing its vision and practising its values.
Overview
The continued health and safety of all parties is always a top priority for CLP. While stakeholder expectations continually evolve, safety is fundamental; employees, contractors, customers and the communities in which CLP operates rightly expect to be free from harm while on or near CLP premises.
Overview
Greenhouse gas emissions represent CLP's most significant impact on the environment. Through stringent environmental management systems and the gradual replacement of thermal generation with clean energy, CLP strives to reduce its environmental footprint and contributes to the global effort in addressing the climate emergency.
Overview
Asset management refers to how CLP manages and utilises its assets to provide reliable, affordable and sustainable electricity services to customers and communities. As the energy system becomes more connected, safeguarding the cyber resilience of its information technology (IT) and operational technology (OT) systems is of utmost importance.
Overview
The success of a business depends on a range of factors beyond its operational boundaries, including its supply chains. Strong supply chain management is necessary to protect CLP and its stakeholders against the potential knock on effects of changes in the operating environment.
Overview
CLP supports the communities in which it operates during the difficult time of the COVID-19 pandemic. It also acts as a trusted partner in addressing the climate emergency. In doing so, CLP must also ensure that the benefits of decarbonisation are shared, without placing an unfair burden on vulnerable communities to pay its costs.
Overview
Caring for people is integral to CLP's success. CLP is committed to providing its people with fair and decent work: safe, healthy, and productive work environments and support to achieve their full potential, developing young people and ensuring everyone who works at CLP is treated fairly and with respect.
Overview
Over time, customer expectations have evolved beyond simple electricity supply reliability to seek greater environmental efficiency and the option of using renewable sources. Smart energy systems create a new range of services that address customers' needs.
Overview
CLP continually manages, monitors and reports its performance. This section includes a selection of quantitative metrics that provide an overview of the Group's 2021 financial and non-financial performance.


Additional ESG documentation and reporting
ESG Ratings and AwardsView all